The Administrative, Management Control, Finance and Systems Department is entrusted with the following activities:
Check of the economic performance of suppliers and product categories.

Preparation of economic and financial budgets and control of deviations.

Assessment of outsourcing relationships.

Cash and treasury management with supervision of receipts and payments, aimed at maximising income.

Check of the coverage level of the information system and help desk management for the request of interventions for glitches and/or malfunctions.

Statutory and tax compliance.

Preparation of audit reports for the different managers and for the Board of Directors.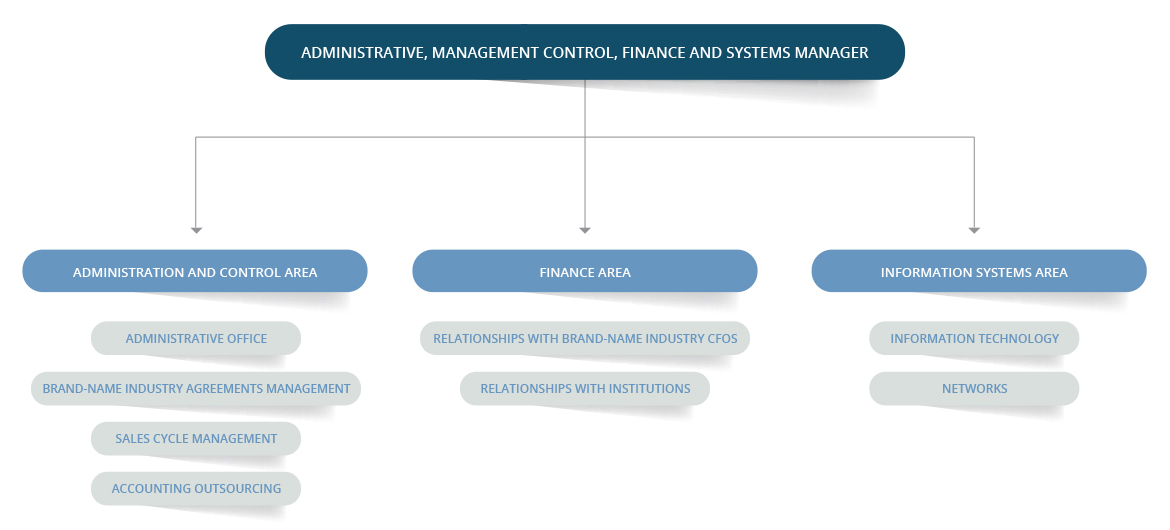 The following report to the
Administrative Director
:
Contract Management

: the agreements defined with suppliers are transmitted to corporate systems.

Customers and banks accounting

: it manages the sales cycle and proceeds.

Administrative outsourcer

: it manages the purchasing cycle, payments, HR operations, financial statements and tax statements.

Information systems

: area help desk

Management Control

: correctly generates and manages business KPIs.